On Wednesday morning Adam got up very early to go running before breakfast at our hotel, which we then departed around 9:15 a.m. to tour the University of Hartford. The school was on spring break, so it was hard to get any sense of its energy (when we visited Bucknell with Daniel over summer break, it was so dead that both kids were very turned off, though Adam's girlfriend Maddy visited it today and liked it somewhat better) -- it has a good communications department and an excellent photography department, both of which are priorities, and the campus is pretty, with a bridge over a river separating the academic and residential parts. Here are a few photos taken in a rush while in the tour group: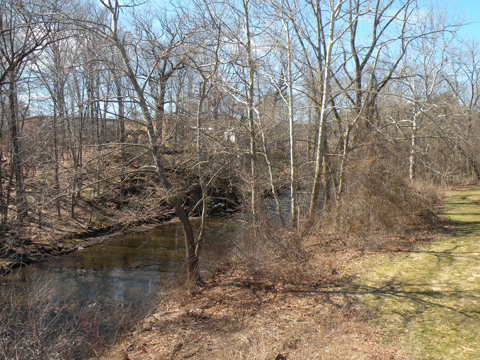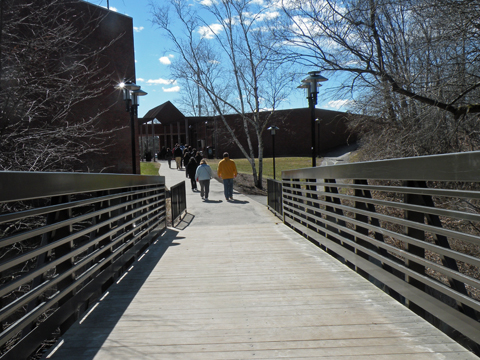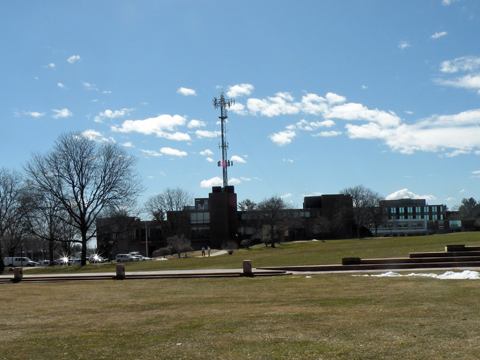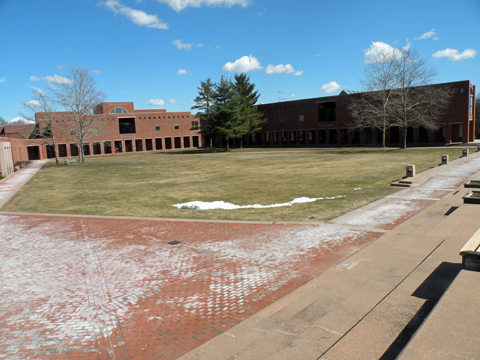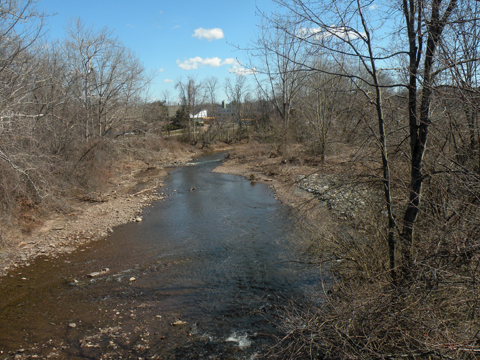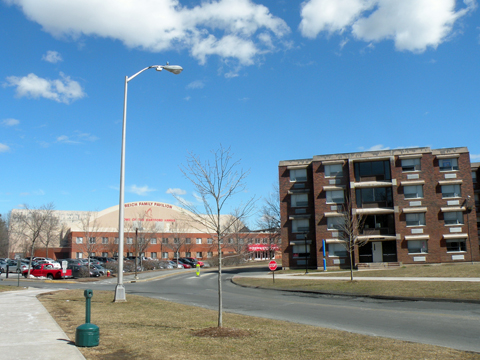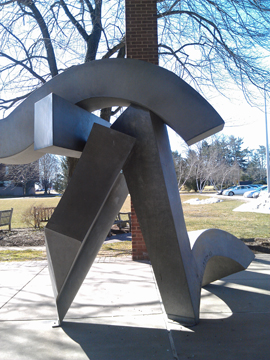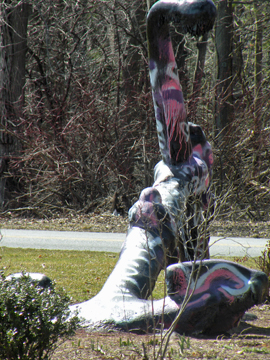 We had lunch in an IHOP in Hartford, then drove through the Berkshires -- which had quite a bit of snow at the side of the road, as well as deer and numerous beaver dams and lodges in the many creeks -- plus an accidental side trip through Schenectady when we made a wrong turn on the way to Syracuse. We are staying at an awesome Cresthill Suites that is a million times better than the Days Inn in Hartford for only $20 more, with a full kitchen that we didn't even end up using because they also had a happy hour with free beer and wine that also had free salad and bratwursts. We watched
Nashville
, which is like
Dallas
with country music and worse dialogue --
The Americans
wasn't on -- and now must sleep for another early tour!