Yet again we had an insanely gorgeous day in North Carolina, with water and air temperature both around 80 degrees and enough clouds and breeze to make spending the entire day outdoors a pleasure! Apart from a break at lunchtime to do the
Ice Bucket Challenge
, we spent the whole day either sightseeing or at the beach. We started at Pea Island Animal Sanctuary, where the nutria were hiding but the turtles and egrets appeared in abundance. Plus we walked across the road to the shore, where the wreck of the steamship Oriental has been visible off the coast for over a hundred years.
We came back to the hotel for lunch, then went to the beach nearby for a couple of hours. We had the roughest waves we've seen the whole time we've been in the Outer Banks -- we'd seen them in the morning, but thought maybe the water was rougher with the channel so close along Cape Hatteras National Seashore. I did more wading than swimming! Afterward we came in for dinner, then went to Jockey's Ridge State Park, the biggest sand dune on the east coast, which we climbed with lots of kite-flyers to watch the sunset. Then we stopped at a food store and went out for ice cream!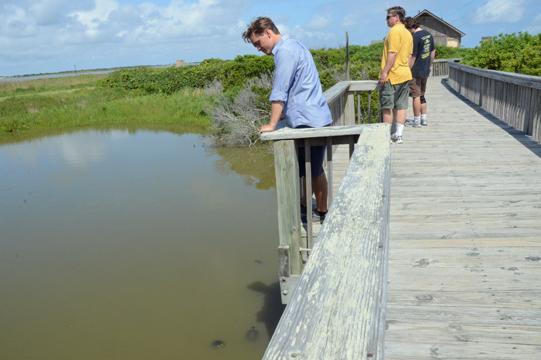 Looking at turtles at Pea Island Wildlife Sanctuary...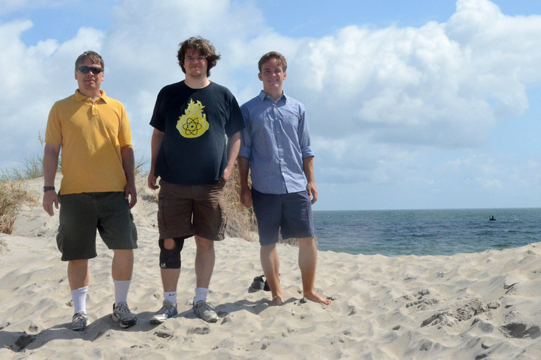 ...and on the sand near the wreck of the Oriental, which went down nearly 150 years ago.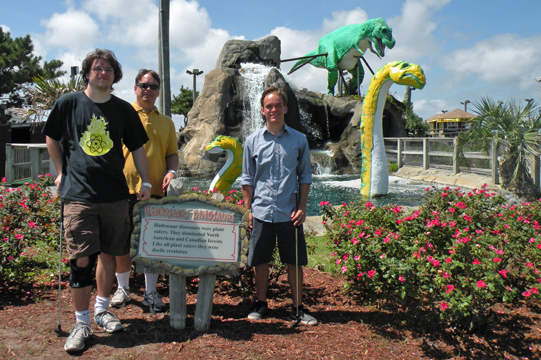 We golfed near friendly brachiosaurs and less-friendly tyrannosaurs...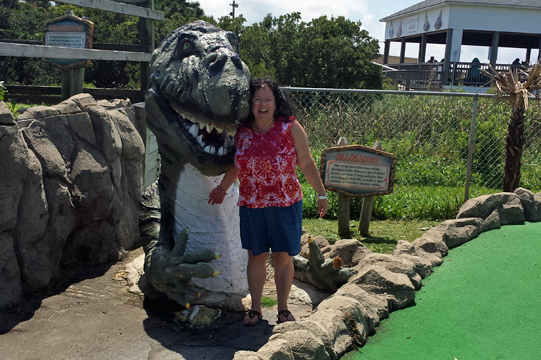 ...and I escaped from the allosaurus attack, though I finished last at golf!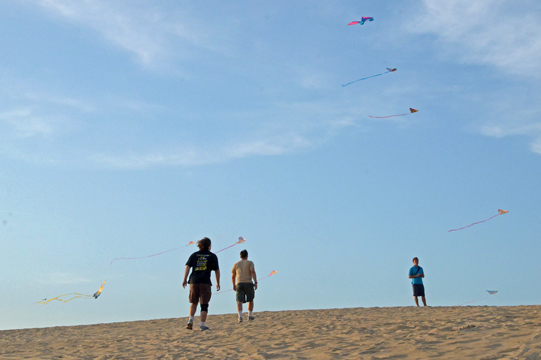 Approaching the kites atop the sand dune at Jockey's Ridge...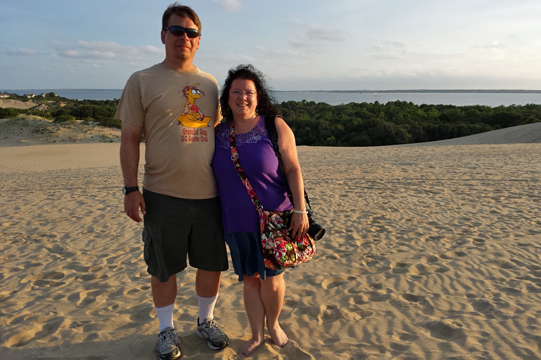 ...and waiting for sunset, which looks like this: