My ShadowBy Robert Louis Stevenson
I have a little shadow that goes in and out with me,
And what can be the use of him is more than I can see.
He is very, very like me from the heels up to the head;
And I see him jump before me, when I jump into my bed.
The funniest thing about him is the way he likes to grow—
Not at all like proper children, which is always very slow;
For he sometimes shoots up taller like an india-rubber ball,
And he sometimes gets so little that there's none of him at all.
He hasn't got a notion of how children ought to play,
And can only make a fool of me in every sort of way.
He stays so close beside me, he's a coward you can see;
I'd think shame to stick to nursie as that shadow sticks to me!
One morning, very early, before the sun was up,
I rose and found the shining dew on every buttercup;
But my lazy little shadow, like an arrant sleepy-head,
Had stayed at home behind me and was fast asleep in bed.
--------
My Sunday involved the Kitten Bowl, the Puppy Bowl, and the Super Bowl, with a short break driving with older son to Great Falls and a walk out to the island to see the river. We'd had threats of winter weather and indeed we saw a bit of sleet in the afternoon, but then it stopped and the warnings stopped coming, so I figured that was that. We even had sunshine while watching the geese and ducks in the C&O Canal.
I had family rooting for both football teams, but my major interest was in getting to see my friends at the Super Bowl party...and I really enjoyed the Katy Perry concert, sharks and all. My $1 bet was on the Seahawks but I had no strong feelings about whom I wanted to win, though that was a terrible ending and Tom Brady should have thanked whoever called that stupid intercepted pass instead of his own coach! A few pics: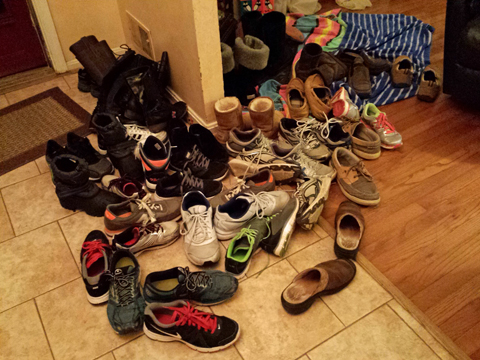 The guests' shoes (there was still snow on the ground outside)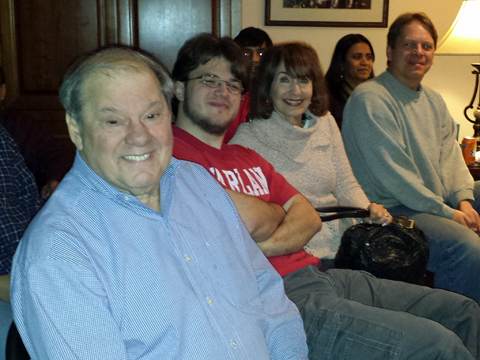 My dad, mom, older son, and spouse (split among teams)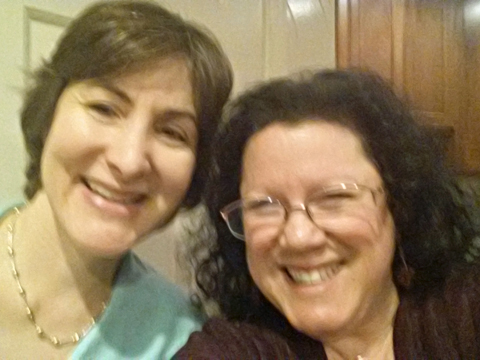 Myself and my hostess (blurry selfie, sorry)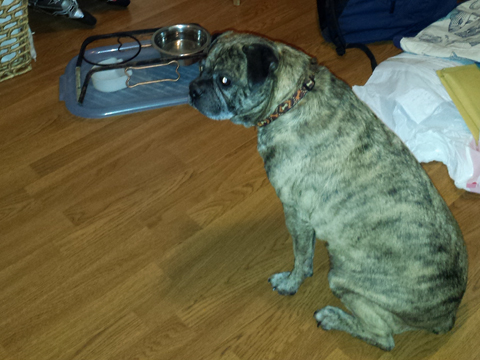 The dog (a fairly new addition to the family)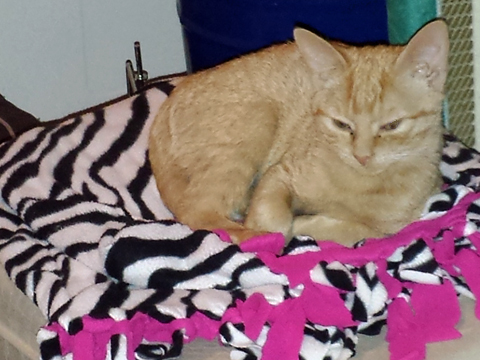 The kitten (an even newer addition)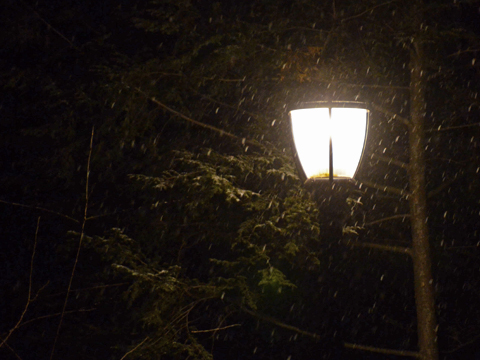 The snow (which started falling in earnest just as we left)
Happy Imbolc or Candelmas if you observe either, and Happy Groundhog Day if you celebrate it!