Wild Geese
By Mary Oliver
You do not have to be good.
You do not have to walk on your knees
for a hundred miles through the desert repenting.
You only have to let the soft animal of your body
love what it loves.
Tell me about despair, yours, and I will tell you mine.
Meanwhile the world goes on.
Meanwhile the sun and the clear pebbles of the rain
are moving across the landscapes,
over the prairies and the deep trees,
the mountains and the rivers.
Meanwhile the wild geese, high in the clean blue air,
are heading home again.
Whoever you are, no matter how lonely,
the world offers itself to your imagination,
calls to you like the wild geese, harsh and exciting -
over and over announcing your place
in the family of things.
--------
I slept late on Mother's Day, which is partly my cats' fault as one was on my feet and one was hiding under the covers nudging me for much of the morning. When I got up, we called Paul's parents to give his mother best wishes of the day, then we had eggs and facon for lunch and drove to Lake Whetstone. Here's most of the day in photos:
The public parking lot at the lake and the path right near it was closed, so we parked all the way around in Montgomery Village and walked for longer than usual to see this spring's goslings, nearly all the way around the lake and back.
We were sad to see that the heron nest tree appears to have fallen over! We didn't see a single heron, but we did see cormorants, bluejays, red-winged blackbirds, and many turtles.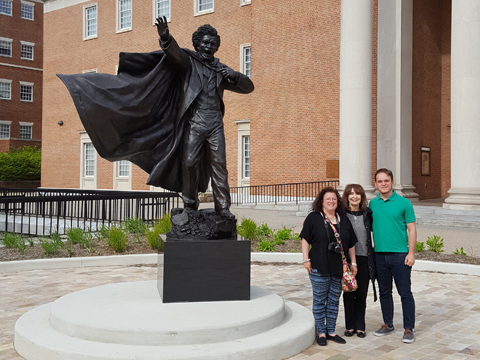 Then we went to get my parents and drove over to the University of Maryland, where we also picked up Adam and parked behind Hornbake Library.
The first class I ever taught was in the first floor right corner classroom in Hornbake Library, but the Hornbake Plaza outside looks completely different now...
...because now it includes a Frederick Douglass memorial with this statue and quotes both in the sculpture above and in the bricks.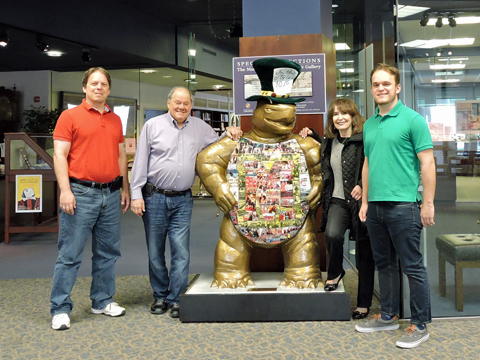 We'd stopped at the library to see the 150th anniversary Alice in Wonderland exhibit, which includes dozens of illustrated books in many languages...
... and collectibles like a Watergate comic book based on Carroll's book. There's historical background and a video of Alice Liddell in America, too.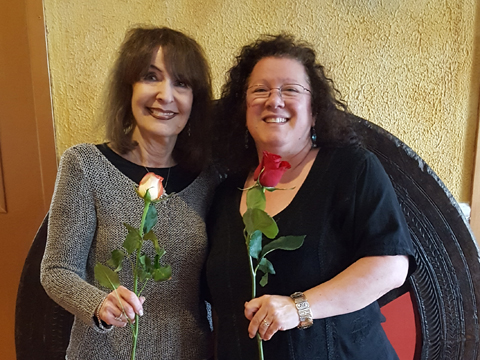 Then we went to dinner with my parents and Adam at Azteca, which was very crowded and had live jazz. We ate way too much and they were giving roses to all the mothers.
We got home in time for the
Madam Secretary
season finale (whose twist I predicted correctly) and Skyped with Daniel, who had sunny weather in the 80s last week while we had Seattle's weather (chilly, rainy). Afterward we watched the
Elementary
season finale (too little Joan all season, too much Sherlock family drama, but the episode was fine)!