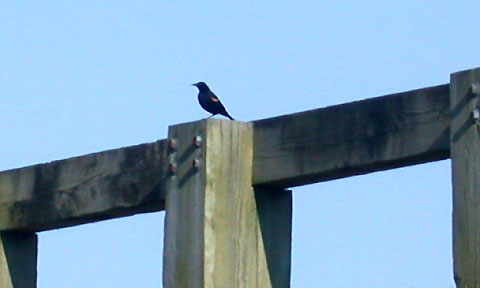 A redwing blackbird, Gaithersburg, Maryland.

It was a gorgeous mid-seventies spring day here. My older son had a two and a half hour baseball practice in Germantown, so we went down to Kentlands to do some shopping (The Walnut Tree closed early -- grr! -- and the candle store always closes at four on Sundays, but we managed to get most of it done anyway). I finished H.M.S. Surprise and stupidly forgot to bring The Mauritius Command with me, so since we had a lot of time and I didn't have anything to read, we went for a walk around the lake.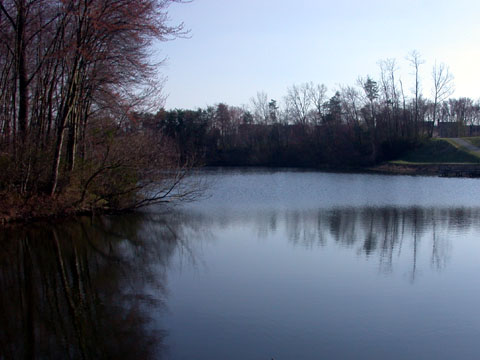 The trees are starting to show buds. This picture is looking toward the old National Geographic headquarters, though it's blocked here by the curve of the lake.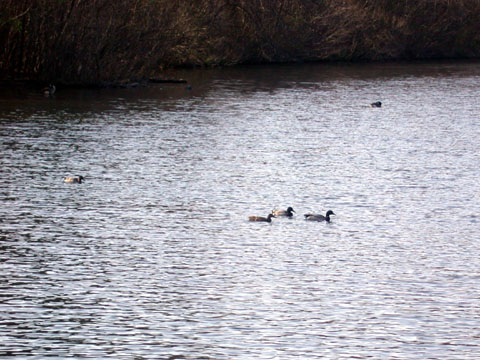 The geese and ducks in Gaithersburg don't migrate; there's plentiful food and tolerable weather all year. But soon there will be babies.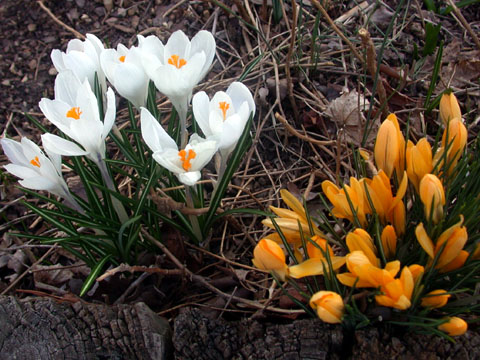 Crocuses, daffodils and a few tulips are in evidence, plus forsythia which I think may be contributing to my allergies. The cherry blossoms are starting downtown but we won't see them till the Japanese festival next weekend. Nothing I love more than eating green tea ice cream and looking at the trees.